As your trusted heating and cooling specialist we would like to advise you that the industry has reached a critical equipment shortage.  While we currently have equipment in-stock, we have been warned by our manufacturers that extremely low stock and extraordinary lead times will be coming in the coming months.  If your equipment is of an age that emergency replacement is likely this Winter we encourage you to proactively address this as we cannot guarantee availability of both equipment or repair components in the coming months.  To help you accomplish this we are offering exceptional financing options to make this investment more feasible immediately.  Please contact our office to schedule a complimentary replacement estimate today.
Your Local HVAC Company Since 1979
William Krejcik, Sr., President of North Winds Heating & Cooling, Inc., was an aircraft maintenance supervisor at Pan American Airlines in New York for over 12 years before he married the love of his life and moved to Lansing, Michigan. His career of ensuring the air worthiness of flights taught him the importance of safety, reliability, and quality.
Once in Lansing, he was introduced to the heating and cooling industry and it quickly became his mission to introduce a dependable, professional, high quality service and installation company to the greater Lansing community. In 1979, his dreams were realized when North Winds Heating & Cooling, Inc., opened its doors. He passed his philosophies and traditions down to his children, William Krejcik, Jr., and Barbara Krejcik, who run the business today.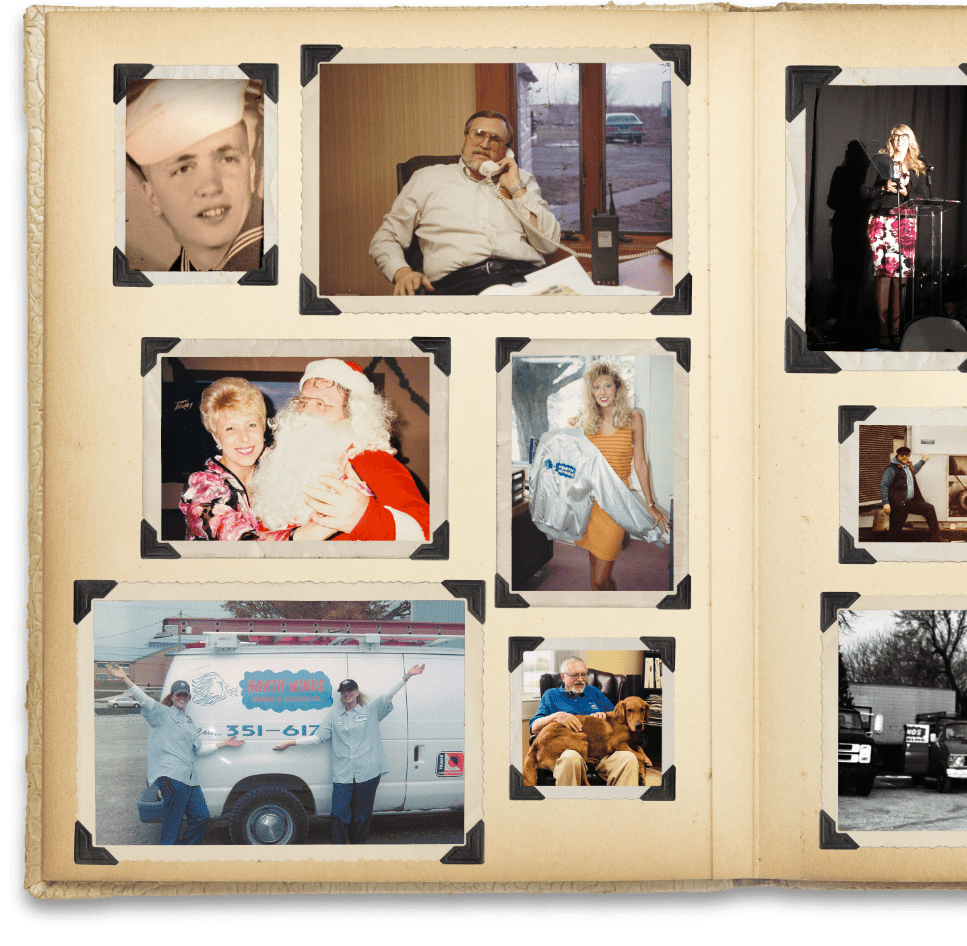 On 3/21/23 I had maintenance done on my heat and air unit today by Justin and Gavyn. The 2 young men that came out was very knowledgeable and professional. A much better experience than before. The gal in the office helped me also with my appointment. Thank you! I knew there was just 1 rotten apple. The company as a whole is awesome! Highly recommend them . If you have an issue they will make it right! I highly recommend their yearly service also. (Earlier dated) Rick is a technician who has 31 years of experience and has dealt with thousands of customers! He is very rude and condescending. Treats customers like they are stupid. He was here to repair a brand new humidifier that was just installed with my new hvac unit. Found out it was operator error. It was not explained to me when it was put in not even a year ago and he was going to charge a diagnostic fee of $99 if I didn't buy the service warranty for $180 in his words "so they can tell me it's safe". A lot more to the story but he is not welcome in my home again. To add I have another unit in the barn I was going to have them install for $12k but am about to go with another company if this is the type of people North Winds has employed!!! This service call was a bust!!

My furnace went out and Derek and Gavin showed up first thing in the morning, what I thought would be a very expensive fix ended up being extremely affordable! They were professional, kind and empathetic to my anxiety about the entire situation. Not only did they fix that issue, they made an adjustment to the settings for my propane (on the furnace) that will hopefully save me some money on my electric bill so my furnace isn't constantly running. Additionally, they gave me some education on maintaining my furnace for the future which I greatly appreciate (and clearly needed...). I would 100% recommend!

The Every Degree Protection Plan!
Through our 50+ years of experience, we have learned that regularly scheduled HVAC maintenance provides the most efficient operation and the longest life for your system. At North Winds we specialize in providing reliable HVAC maintenance to Lansing homes and businesses. Our expert team has been providing air conditioning and annual furnace maintenance throughout Lansing for years.
Like most people, thinking about scheduling furnace or air conditioner maintenance isn't typically first on your list of things to do. However, regular tune-ups and maintenance can help put off unwanted system repairs and costs in the long run. When the cold or warm weather comes in Michigan, you will be happy knowing your system is working properly.
Benefits of Every Degree Protection Plan include:
Lower Energy Costs
Longer Lasting Equipment
Fewer Repairs
Inflation Protection on HVAC Maintenance Costs
Priority Customer Scheduling
Agreement is Transferable
24-Hour Emergency Service on Air Conditioner and Furnace Maintenance
15 Percent Discount on Repairs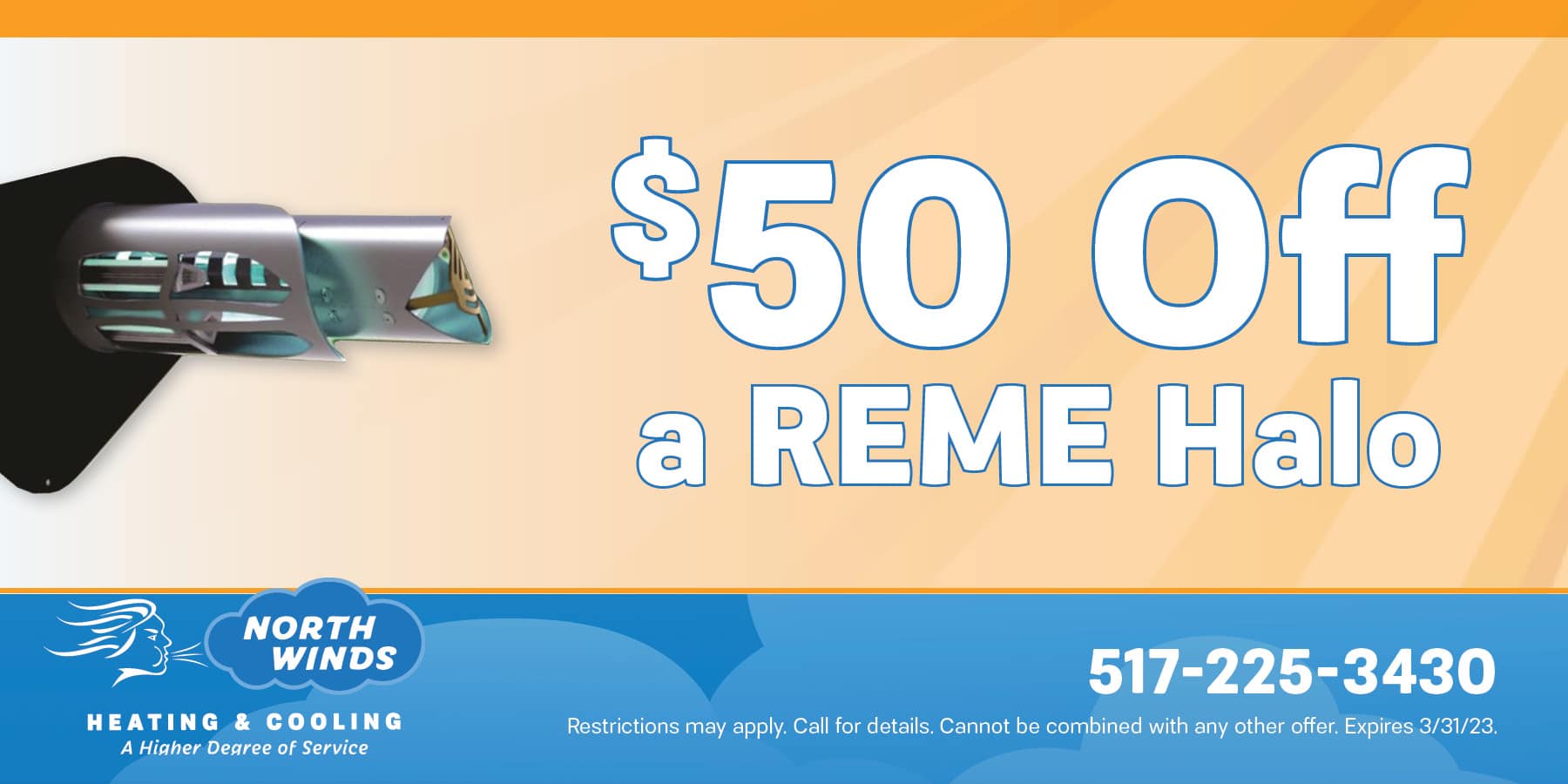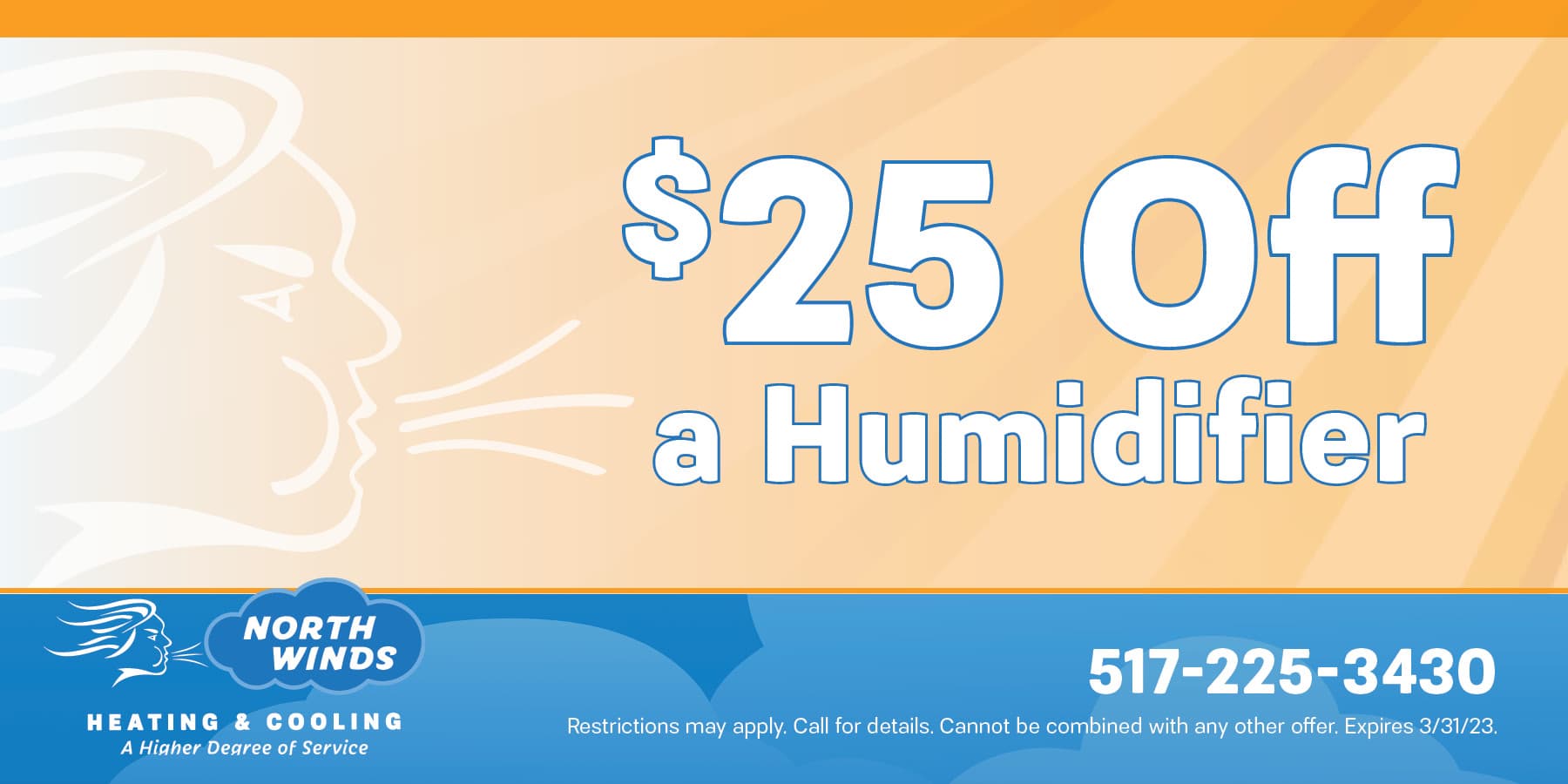 What do you think of when you hear about air pollution? You might immediately imagine a giant cloud of smoke, cars spewing exhaust, or a trash incinerator––but have you ever thought about your own home in East Lansing?
read more ...
Proudly Serving Okemos and the Surrounding Areas
Lansing    |    East Lansing    |    Haslett    |    Holt    |    Okemos    |    Dewitt   |    Mason