Your Local HVAC Company Since 1979
William Krejcik, Sr., President of North Winds Heating & Cooling, Inc., was an aircraft maintenance supervisor at Pan American Airlines in New York for over 12 years before he married the love of his life and moved to Lansing, Michigan. His career of ensuring the air worthiness of flights taught him the importance of safety, reliability, and quality.
Once in Lansing, he was introduced to the heating and cooling industry and it quickly became his mission to introduce a dependable, professional, high quality service and installation company to the greater Lansing community. In 1979, his dreams were realized when North Winds Heating & Cooling, Inc., opened its doors. He passed his philosophies and traditions down to his children, William Krejcik, Jr., and Barbara Krejcik, who run the business today.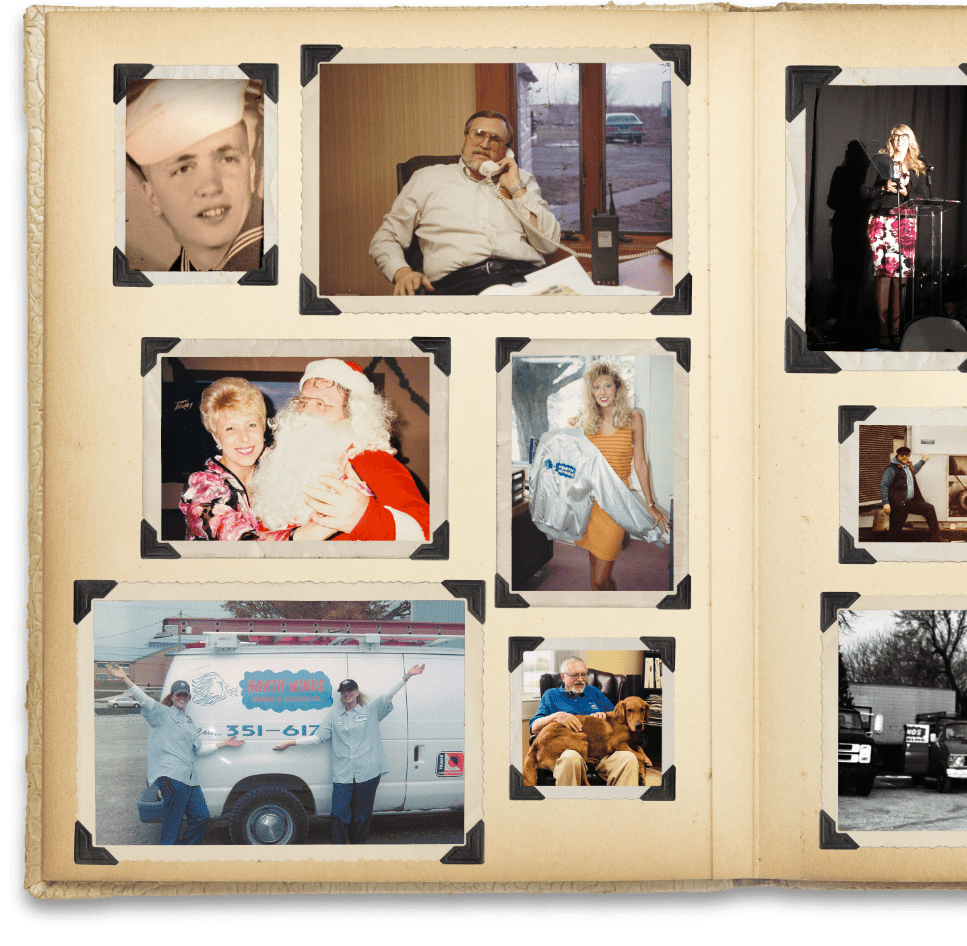 Excellent work, good explanations of services and options — once again totally pleased — recommend North Winds completely.


Great service. Very qualified technician. Excellent customer service.
The Every Degree Protection Plan!
Through our 50+ years of experience, we have learned that regularly scheduled HVAC maintenance provides the most efficient operation and the longest life for your system. At North Winds we specialize in providing reliable HVAC maintenance to Lansing homes and businesses. Our expert team has been providing air conditioning and annual furnace maintenance throughout Lansing for years.
Like most people, thinking about scheduling furnace or air conditioner maintenance isn't typically first on your list of things to do. However, regular tune-ups and maintenance can help put off unwanted system repairs and costs in the long run. When the cold or warm weather comes in Michigan, you will be happy knowing your system is working properly.
Benefits of Every Degree Protection Plan include:
Lower Energy Costs
Longer Lasting Equipment
Fewer Repairs
Inflation Protection on HVAC Maintenance Costs
Priority Customer Scheduling
Agreement is Transferable
24-Hour Emergency Service on Air Conditioner and Furnace Maintenance
15 Percent Discount on Repairs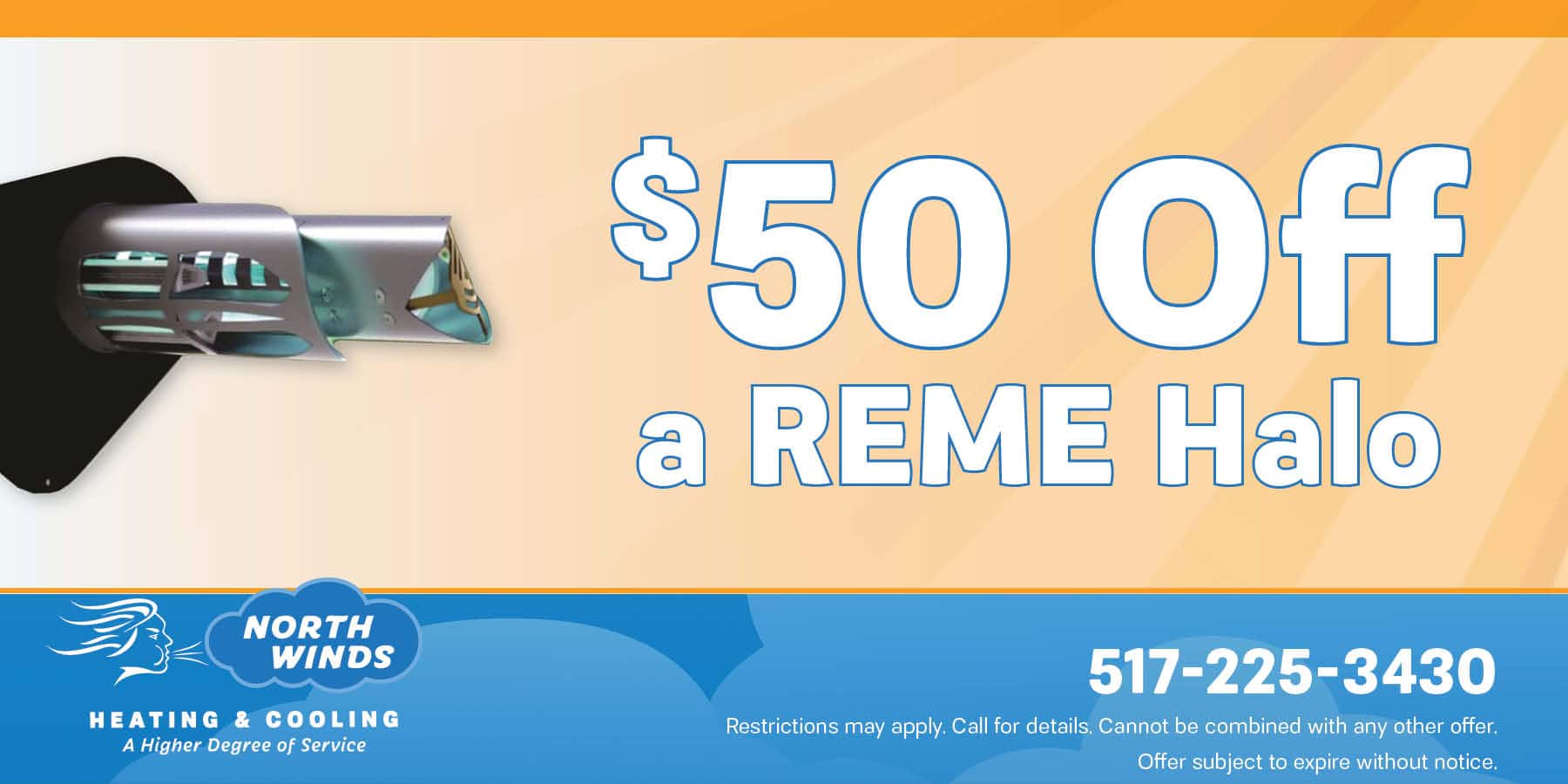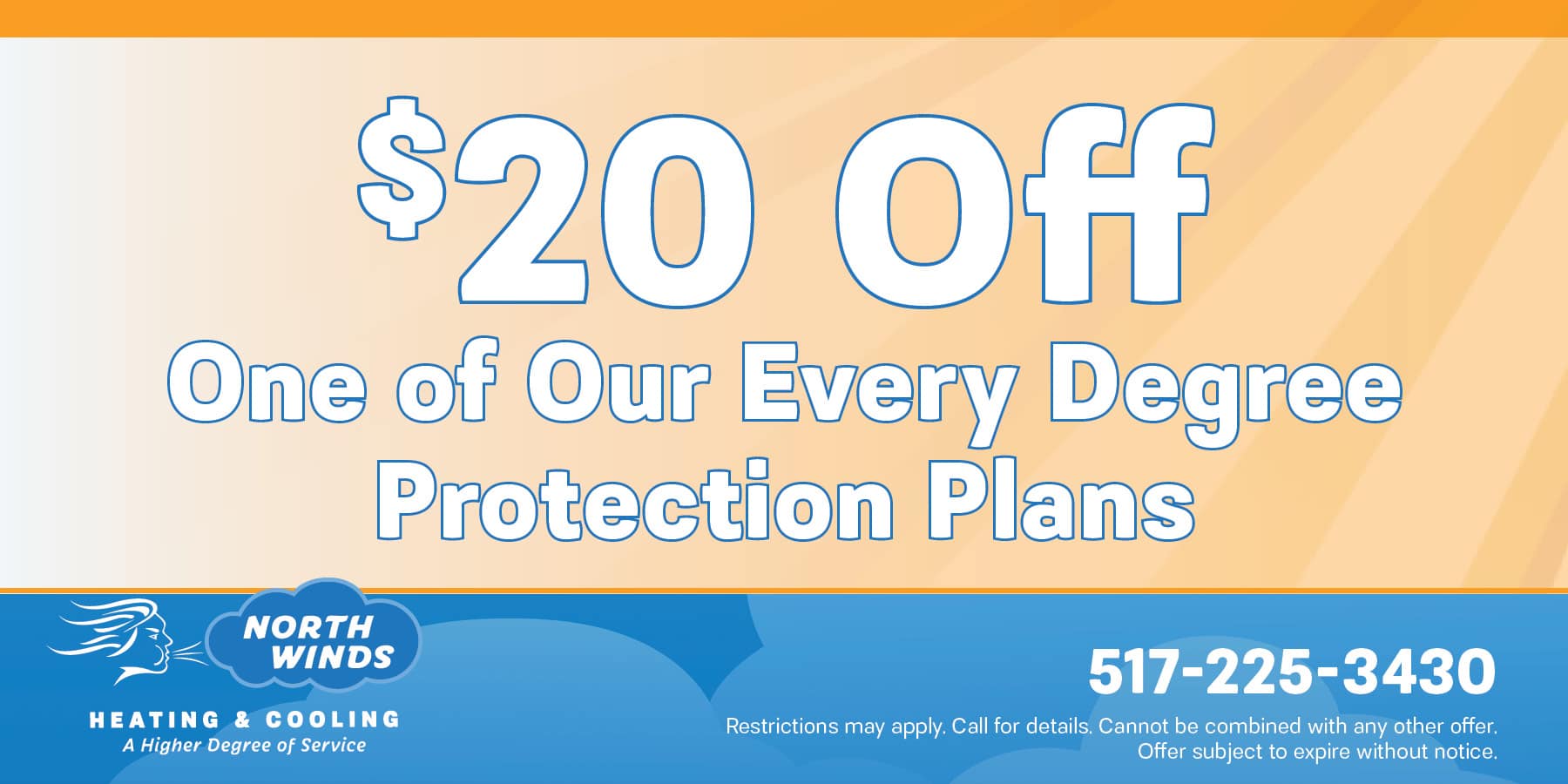 Get ready for cooler weather here in Okemos, Michigan—fall is around the corner! When the outdoor temperatures start to drop, you probably will spend more time inside your home. Be sure to focus on enhancing your indoor air quality (IAQ) so that you can boost your overall home comfort and enjoy the autumn season to its fullest.
read more ...
Proudly Serving Okemos and the Surrounding Areas
Lansing    |    East Lansing    |    Haslett    |    Holt    |    Okemos    |    Dewitt   |    Mason